INDIBA rafiofrequency works by enhancing the body's metabolic pathways without disrupting normal cell physiology. The INDIBA treatment gradually and homogenously generates heat at selected areas of the body. The procedure triggers biological responses that lead to tissue regeneration which enables body contouring to take place.
How is the treatment applied?
INDIBA combines two treatment modes. A capacitive mode that focuses on soft tissues, and a resistive mode for thick, fat and fibrotic tissues. When the treatment is applied to a specific area, it enables the correct movement of ions through the cell membrane. This works through its unique radiofrequency and a gradual increase in the skin's temperature. It is painless and safe to the skin's external layer. Electrodes are applied to the skin and a soft massaging action is used. During treatment heat is safely generated and patients experience a pleasant warming sensation as the unwanted fat is broken down, and collagen fibers are tightened. The number of sessions needed is adapted to the needs of each patient. Each treatment takes just 30 – 45 minutes.
Indiba uses radio frequency energy in two modes – Capacitive and Resistive Mode. The Capacitive Electrode (CET) stimulates energy points, a unique and important step to promote lymphatic drainage which is critical in treating cellulite; and the Resistive Electrode (RET) is able to penetrate and increase the internal temperature which acts effectively on cellulite and stored fats.
What results should I expect to see?
Results for Indiba facial treatments should be noticeable by the third or fourth treatment improvement (areas where injected fillers have been used will not be treated). Body treatments may take longer to show. We recommend good dietary habits; sufficient intake of liquids and light physical activity for optimum results.
The skin might appear flushed at first, but the redness should disappear within a few hours. Some people experience slight swelling, tingling or tenderness to the touch, but these are temporary. Less common effects may include temporary bruising or numbness on small areas of skin.
With Indiba, there will be no downtime. After your treatment, you can resume your normal activities immediately, without having to follow any special post-treatment measures
Collagen is a key structural component that keeps skin youthful looking and smooth. As you age, your body's collagen production decreases, which is a major factor in the development of wrinkles. SkinPen precision creates thousands of microscopic channels in your skin. While doing this, it activates the body's natural healing process to remodel the skin and keep the overall structure of the skin intact.
Slight pink/redness of skin for 2-3 days post procedure. You will need to avoid the sun while healing.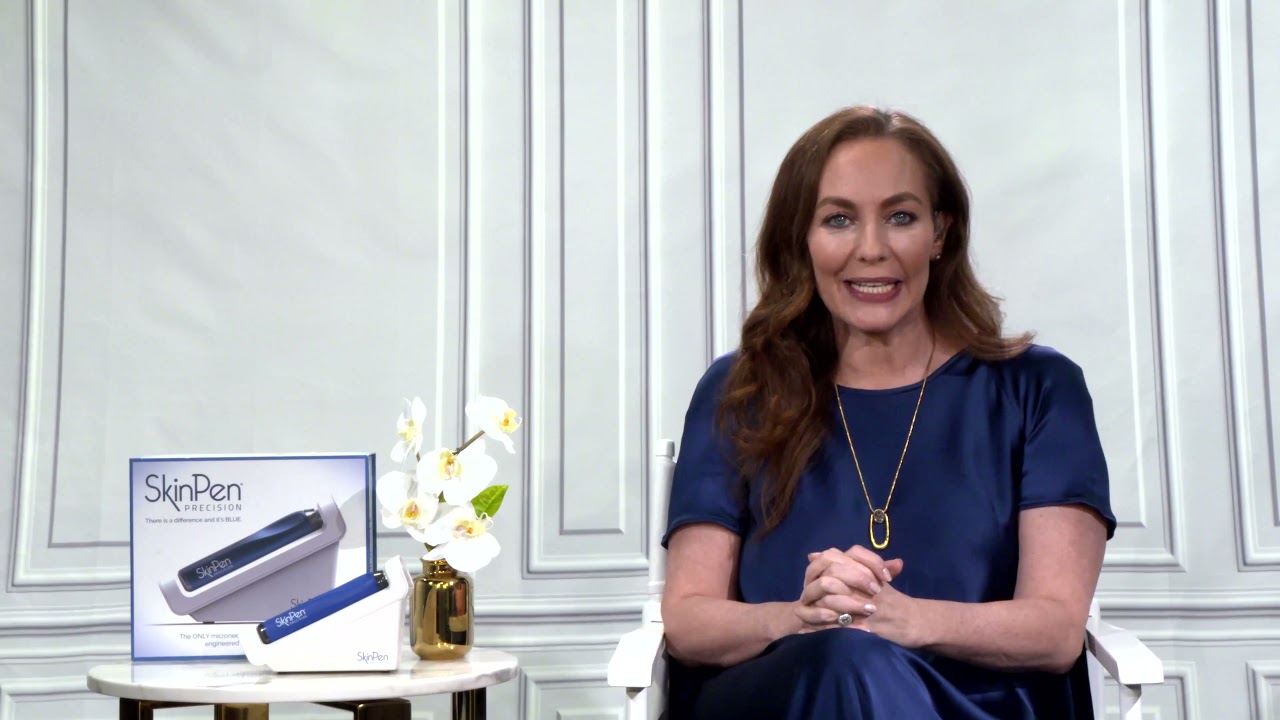 What can I expect at my treatment?
Your physician will apply numbing cream to your skin in order to keep you more comfortable during your treatment. This typically takes 30 minutes to take effect, depending on the treatment area. After your treatment, your skin may appear slightly pink to red, similar to a mild to moderate sunburn.
Will SkinPen work for me?
SkinPen has been clinically shown to be effective for all skin types. With as few as three non-invasive and affordable treatments spaced 30 days apart, you can improve you complexion, reduce wrinkles of the neck, rduce appearane of acne scars and reveal smooth healthy skin.

94% of patients noticed an improvement in how their neck wrinkles looked at one-month post treatment

90% of acne scar clinical trial subjects would recommend to friends and family